Dake Traphagen Torres 640 Scale 2006 Classical Guitar European Maple/Spruce – Extremely Rare!
$5,995.00
Photo Gallery
Dake Traphagen Torres 640 Scale 2006 Classical Guitar European Maple/Spruce - Extremely Rare!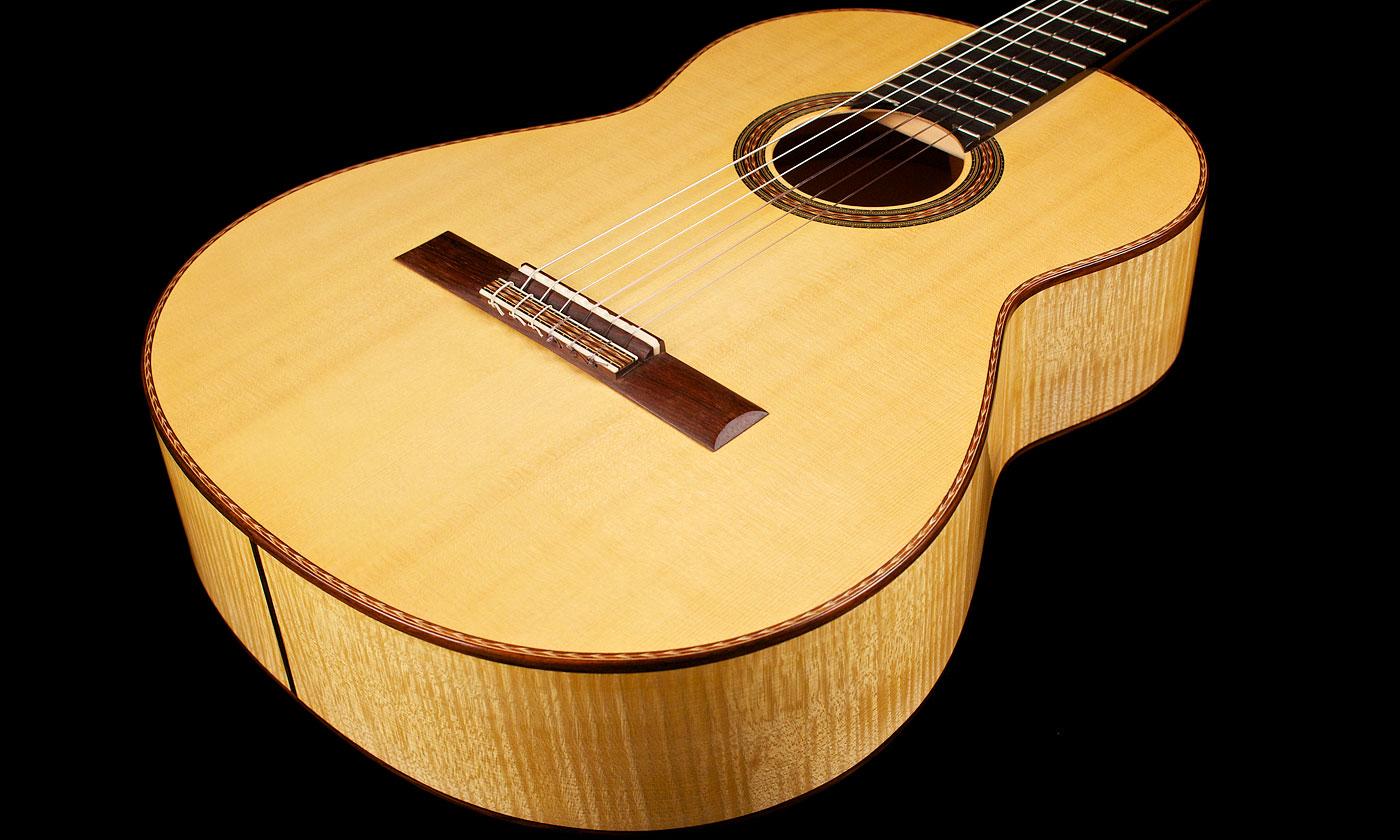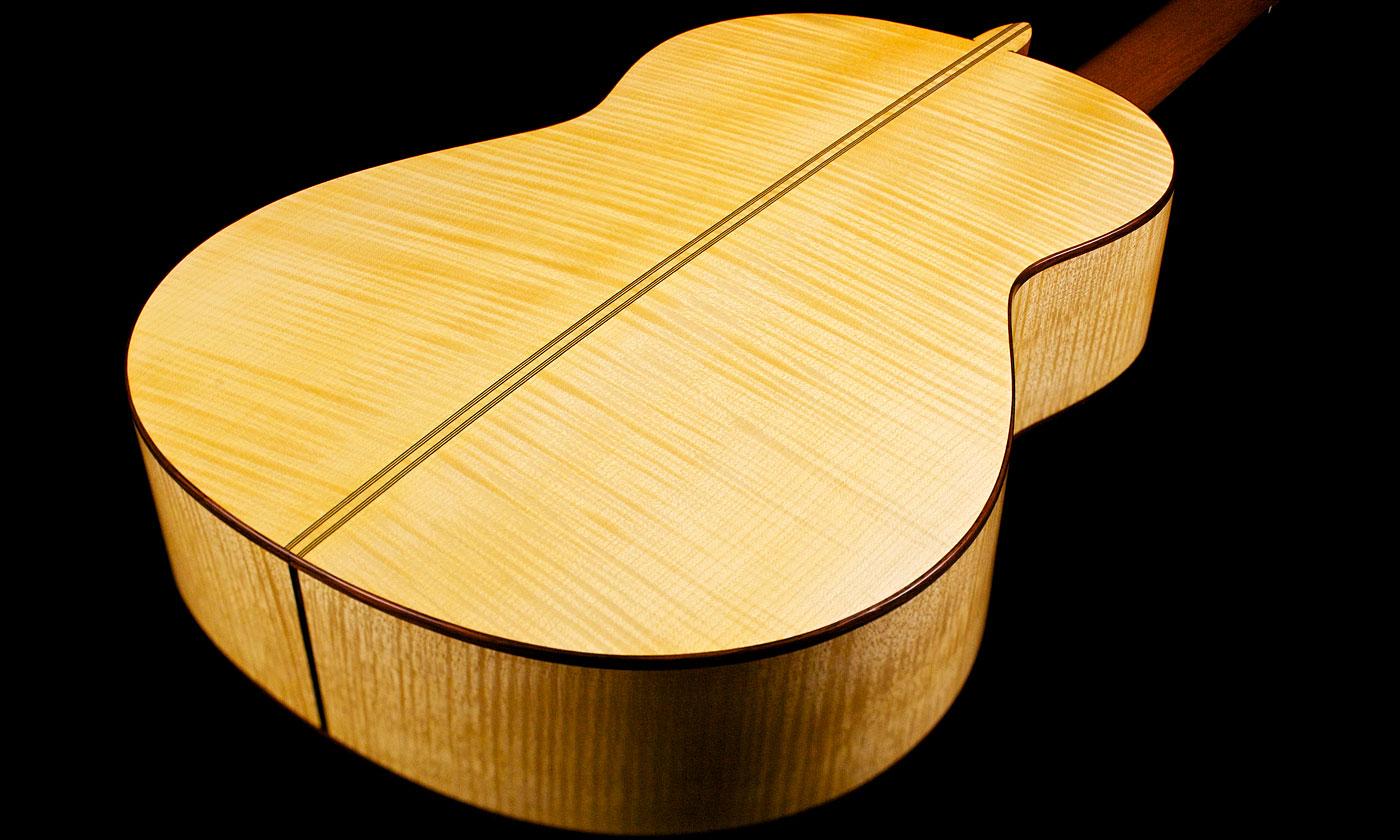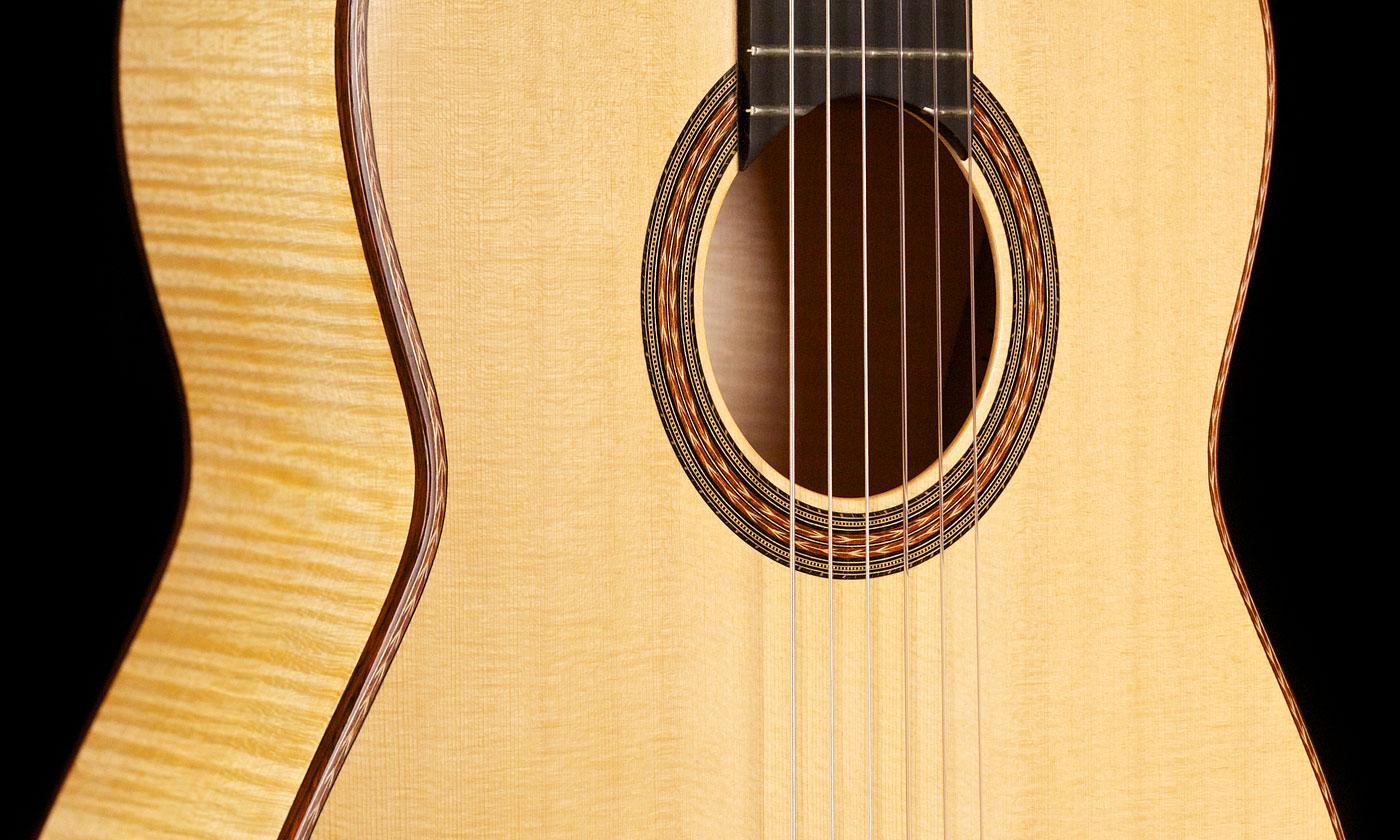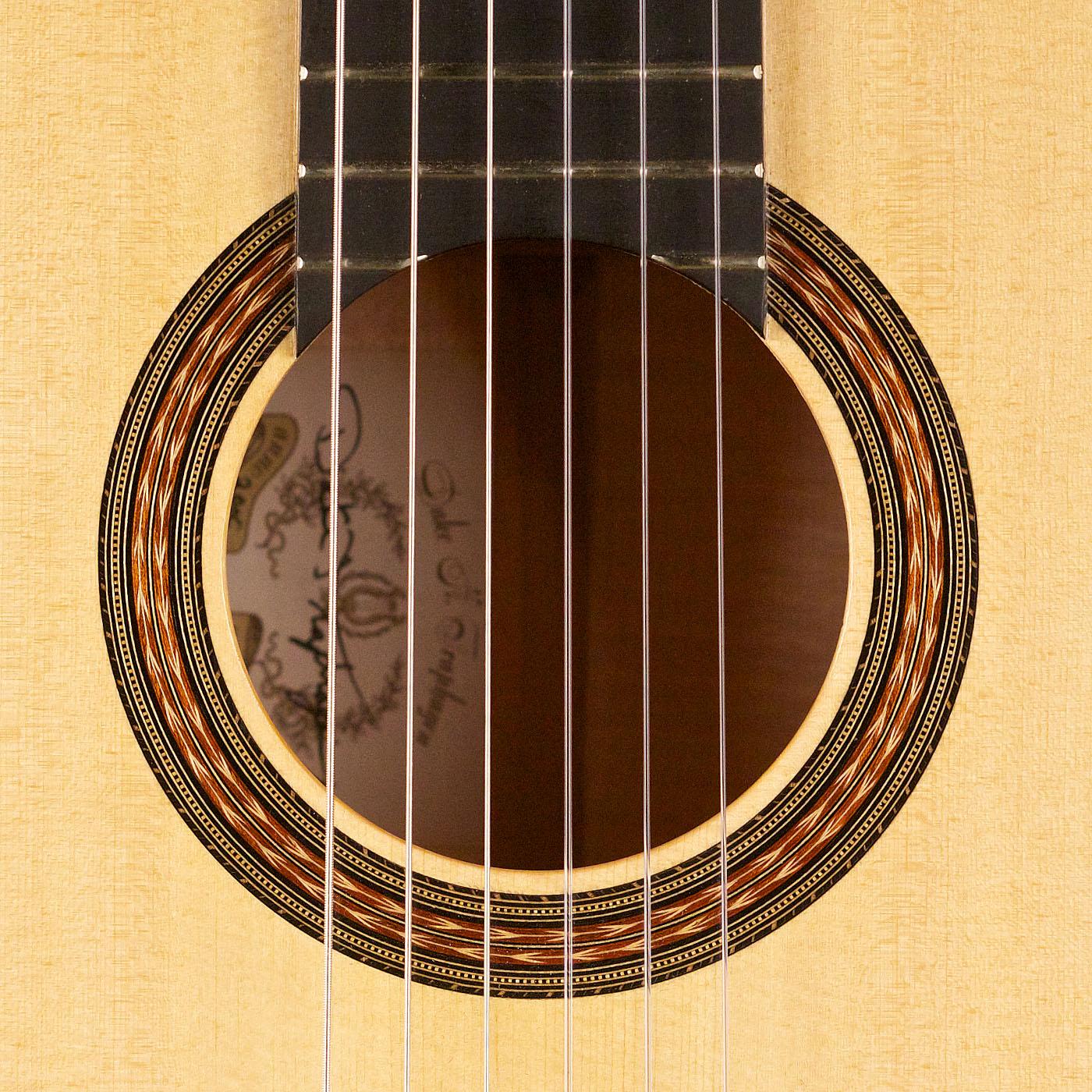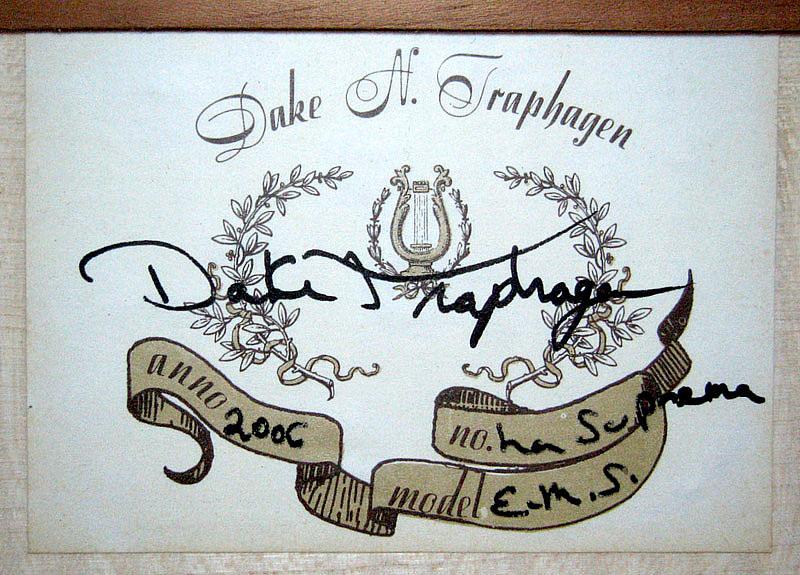 Additional Info
| | |
| --- | --- |
| Brand/Luthier | Dake Traphagen |
| Model | Torres |
| Finish/Color | Maple/Spruce |
| Year | 2006 |
| Condition | Excellent |
| State | New York |
| Country | United States |
| Shipping | TBD |
This is a very rare and beautiful Torres-style classical guitar from Dake Traphagen, one of America's most well-known and respected luthiers. A truly stunning instrument, meticulously-made with absolutely gorgeous hand-carved woods all around.
Excellent pre-owned instrument in overall superb condition. Original French polish finish shows light playing wear on top, and just a couple of other very minor marks that you won't likely see. Otherwise immaculate, near-mint. Has been very well-cared for, never left the house. Always temp-humidity-controlled in smoke-free, pet-free home. No cracks, no repairs, no checking. An absolute jewel at just 3.0 lbs (per my Pelouze 4010). Excellent Humicase Protege hardshell case included.
Guitar is in the very same condition it was in when these pics were taken at GSI, and from when I purchased her. Although their top-notch photos really show off the guitar (and its exceptional woods) at its best, they do not reveal any fingernail marks. There are some, of course, but they're really quite light and superficial, not easily seen, and as can be expected on nearly all pre-owned, lightly-played, French polish instruments of this pedigree (I would not want you to be surprised). Note that I don't play with nails (since I don't actually have any!).
This stunning instrument features top quality materials and quite stylish marquetry, giving it a very elegant appearance. It has a delightfully open, smooth, round and balanced tone, with pure singing trebles, deep rich basses, and a clear and quick response. Well-designed 12-hole bridge makes for effortless string changes.
At 640mm scale length, is an extremely easy and satisfying guitar to play. It delivers surprising great power for any concert situation, while allowing discrete subtlety and nuance for the parlor. With all solid woods, its hand-carved spruce top and maple back and sides offer great clarity and separation between voices, while at the same time retaining a soft warmth at the center of each note. Without exception, the sweetest singing trebles I've ever experienced.
Playability and setup are enormously comfortable and the guitar is in excellent near-mint condition aside from light nail wear as described.
Dake has named this very warm and sweet romantic guitar, "La Suprema."

—-
Dake's personal email to me describes this one-of-a-kind instrument further:
"The guitar you have is a Torres copy/style guitar.
The name is a name Torres gave one of his most famous guitars.
The letters on the label mean European Maple spruce.
It is built in the traditional Spanish style with the Torres design.
I would leave the French polish alone. A slight touch up is fine but never fully refinish the guitar as it affects the sound.
Hope you enjoy the guitar and if you have any further questions let me know.
Cheers,
Dake"
640 mm Scale
52 mm Nut
Payment/shipping fees paid by buyer, at cost. No other fees, No Tax. This fine instrument will ship fully insured, and requires an adult signature upon delivery.
Listing Owner
Member Since: July 28, 2020
Contact Owner
You must be logged in to inquire about this ad.